Potidea
Nea Potidea (or just Potidea) is seaside large settlement and seat of the Municipal Department in Nea Propontida of Halkidiki. The population is 3,588 inhabitants, based on the population census of 2001. Located 6 km south of Nea Moudania, at the narrowest point of the Kassandra peninsula.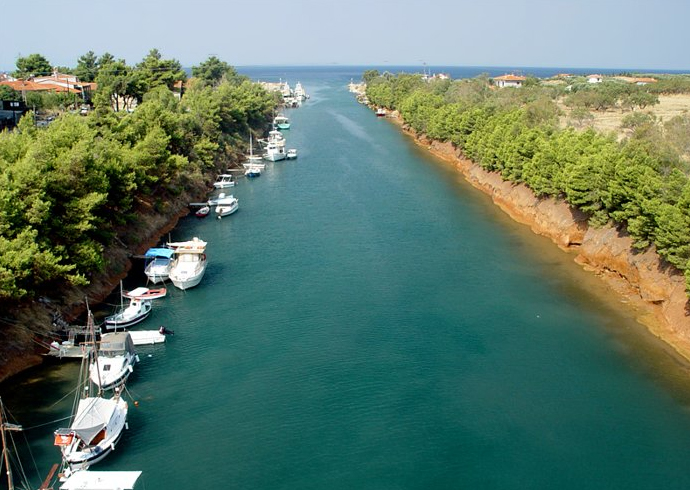 The main attraction of Nea Potidea is the canal that connects the two gulfs, Thermaikos and Toroneos, thus facilitating navigation. The look is magnetized by the canal in New Potidea, which joins the Toroneos bay Thermaikos and the view over the bridge caused the visitor to make even a short stop. The feeling that the Kassandra peninsula is essentially an island, the "gates" of guarding the picturesque town of Nea Potidea, soon overwhelm the visitor. It is no coincidence that this city, which had a hegemonic role in the region since ancient times because of its geographical position, was known as the "Doors of Cassandra."
On the inner side of the road that separates the city from the canal is the Justinian wall, from which survived mainly parts of the fortifications of the entrance to the peninsula. The wall going west to the port and the western tower surrounded by the sea. Nearby, one kilometers southeast of the city lies the chapel of Taxiarches, built in 1872 with materials from the ancient Potidea.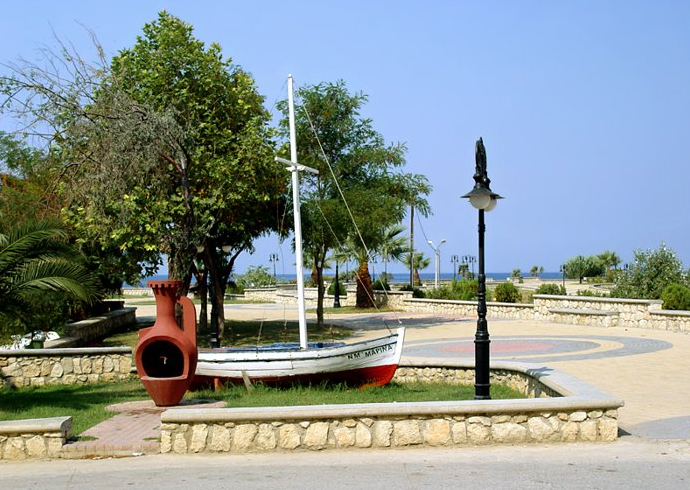 Nea Potidea today presents now a different kind of image. Pedestrian, with bicycle spaces, pavilions, bridges and a beach two kilometers east of the ideal for walks and swims. On the western side while the coast is steep operates wharf and marina is full of professional and amateur boat. Fresh good fish in the region is "sine qua non" and there are numerous local tavernas with breathtaking views of the isthmus where you can enjoy the visitor. Romantics can enjoy the sunset under the lighthouse of Nea Potidea, located at the edge of the beach and then cool off with a drink at one of the bars in the area who "embraced" by the sea, observing the stars to the sounds melodic music.